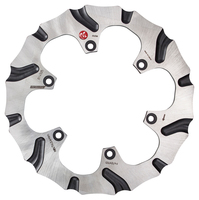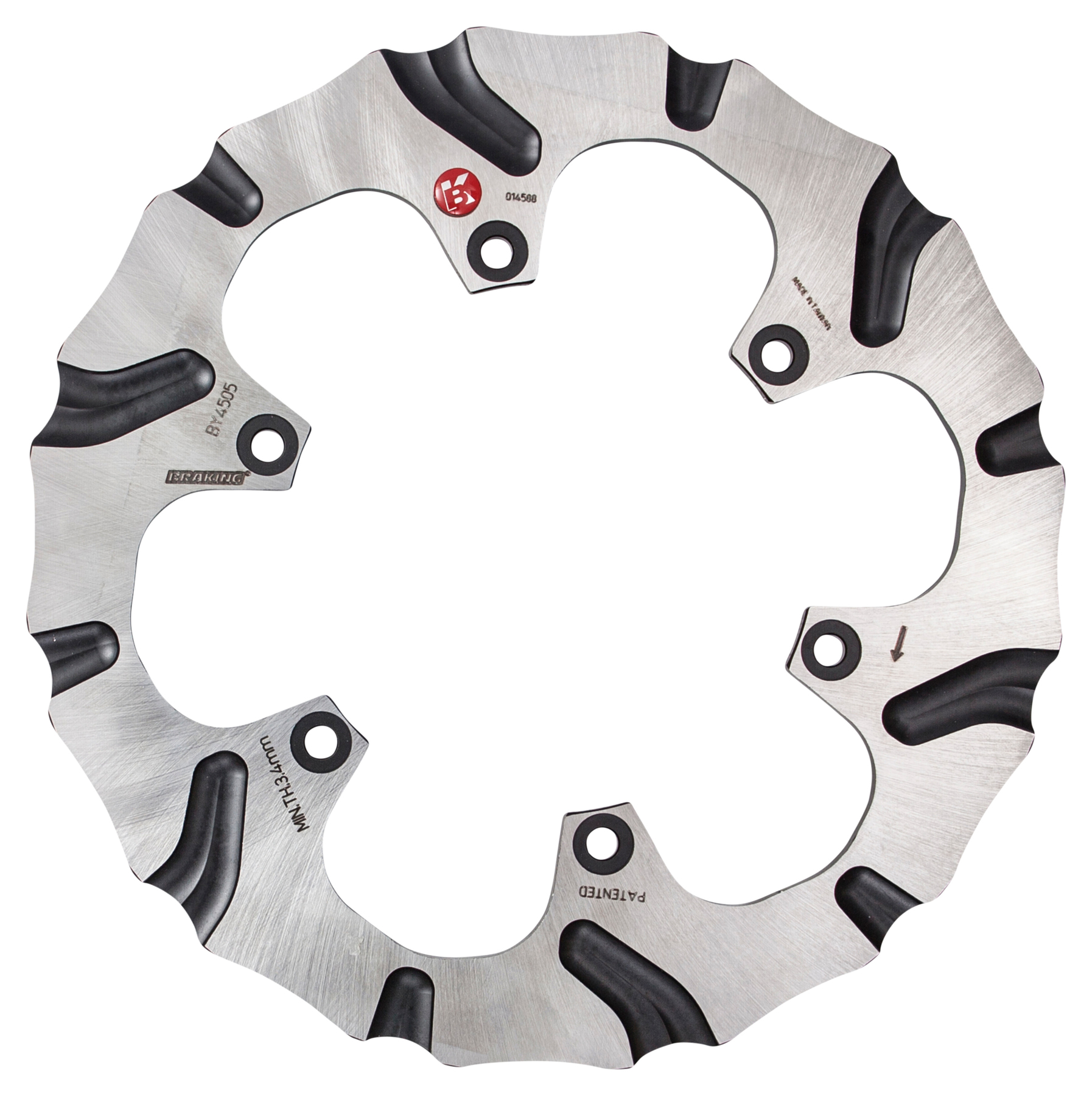 BRAKING BRAKE DISK REAR
BATFLY BY4505
You have placed the following items in the shopping basket:
BRAKING BRAKE DISK REAR
BATFLY BY4505
With the *Batfly Wave* Racing brake disc for rear, the Italian brake specialist Braking has succeeded for the racetracks of the world a big hit. The Braking engineers and technicians have created a special racing steel alloy with extremely high coefficients of friction and combined it with the unique *Batfly* design that serves, among other things, the reduction of heat. It also prevents sealing of the brake pads and at the same time increases the cleaning process by the outer rim and milled grooves in the brake disc with each revolution of the wheel cleans the brake pads. This also ensures that the brake pad always has an optimum contact surface on the brake disc. The milled grooves provide a driving wind air flow cooling the brake disc.
special racing steel alloy
unique *Batfly* design, cleans with each rotation the brake pads and cools the disc
ensures optimal contact surface of the brake pad on the disc
Made in Italy
only Offroad
List of compatible motorcycles
Manufacturer details: Braking

Braking specialist for racetrack and street
Since its foundation in 1990, the Italian brake specialist Braking has been successfully researching and developing brake discs for racing and the after-sales market. Since the company was founded, over 100 world championship racing titles have been won with Braking brake discs. In the meantime, the product range also includes brake pumps, brake calipers and brake pads. And that for street racing, motocross and enduro. With growing success!
The ratings will be available to you again soon.
+400 brands
2-year right of return
Fast delivery
Worldwide shipping