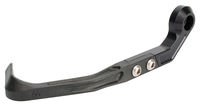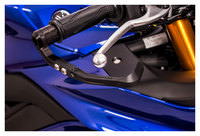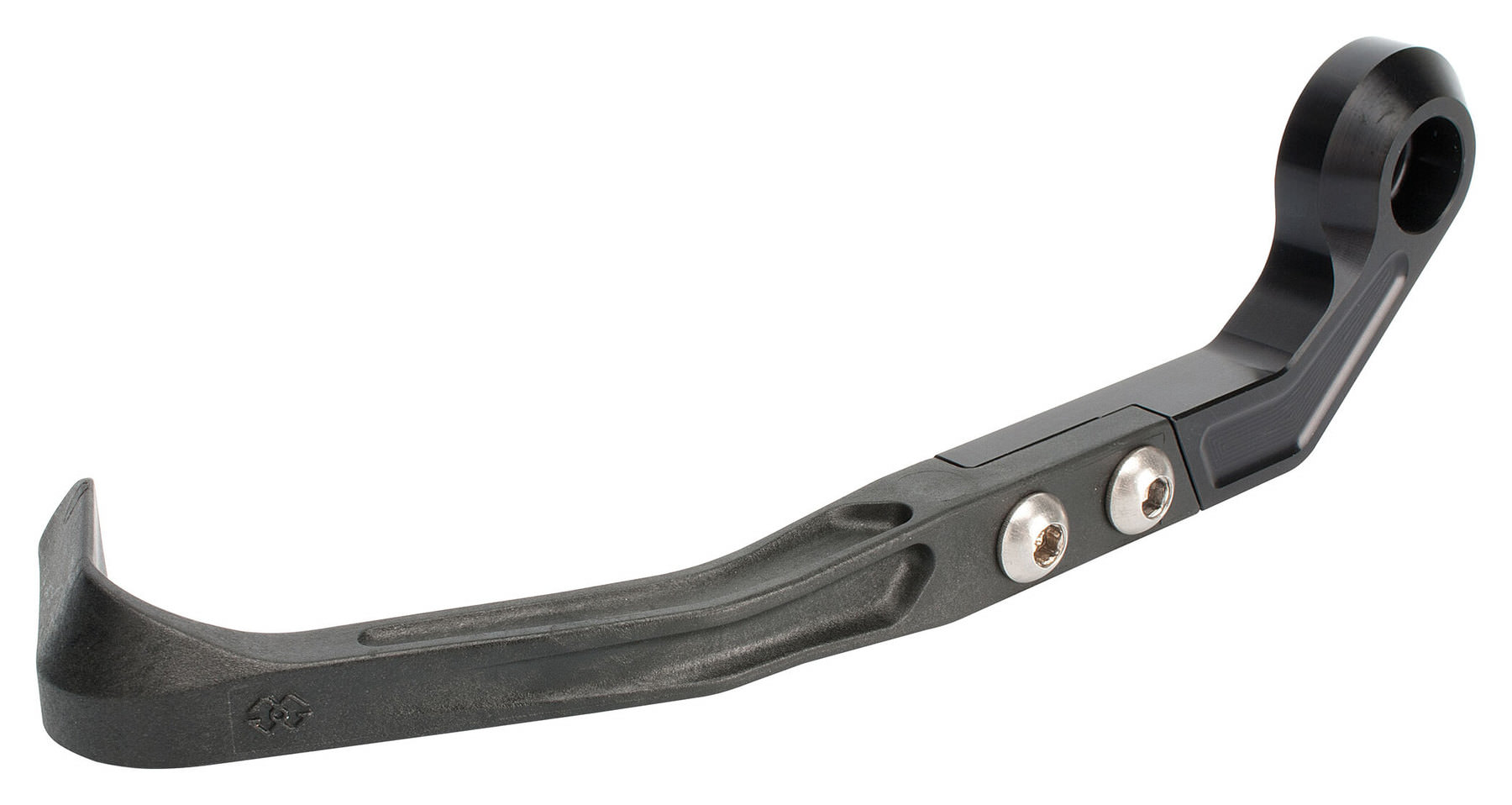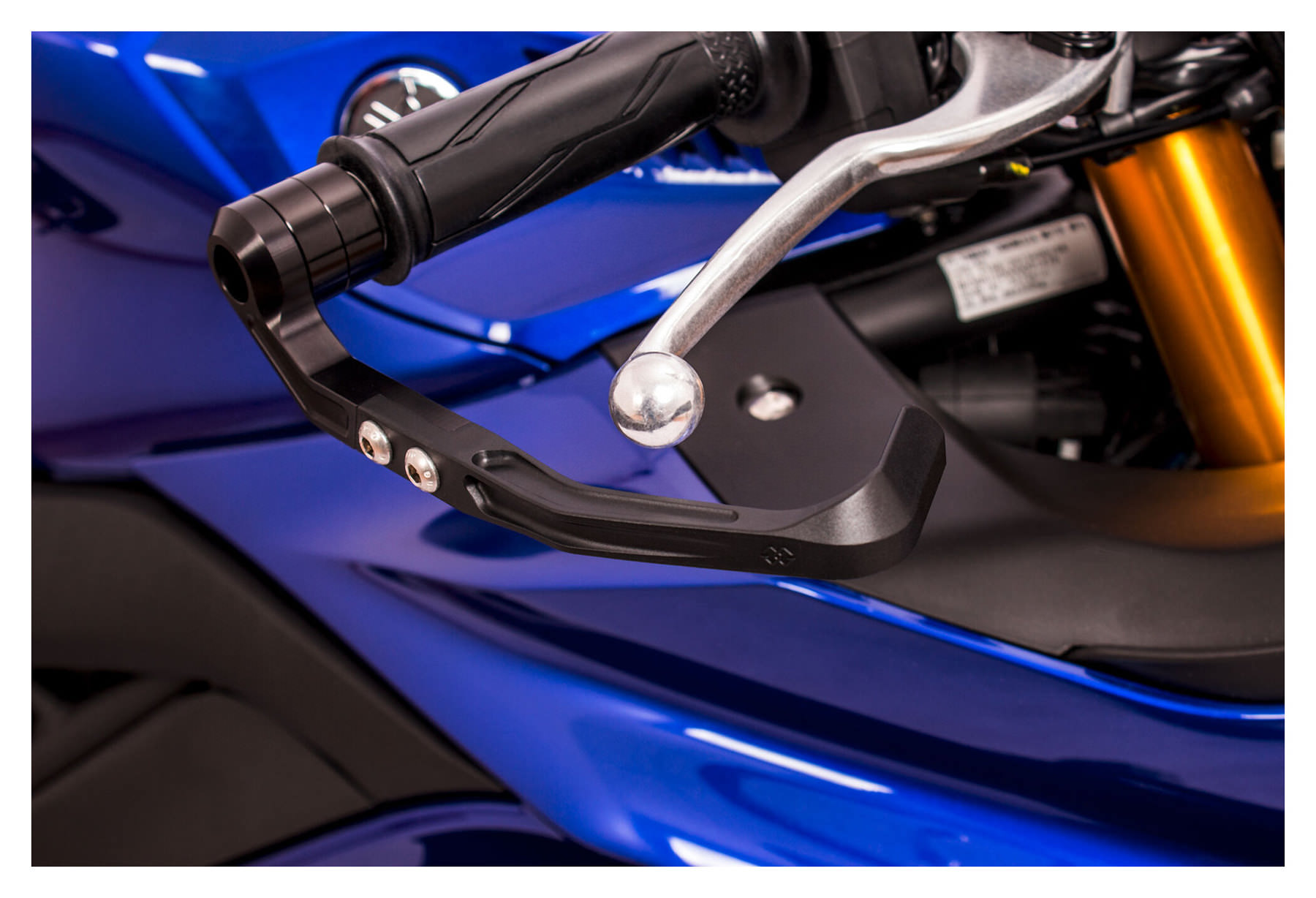 GILLES KHP-01 UNIVERSAL
CLUTCH LEVER GUARD
You have placed the following items in the shopping basket:
GILLES KHP-01 UNIVERSAL
CLUTCH LEVER GUARD
Many products from Gilles that were originally developed for racing bikes find their way onto "normal" motorbikes. Gilles Clutch Lever Guards, for example. They help to increase your safety in busy traffic, protecting you against unintentional clutch lever actuation if you accidentally come into contact with another vehicle. What's more, if you should turn your bike over, the guard will prevent damage to your clutch lever when your motorbike hits the deck.
The main body is made of CNC-machined and anodised aluminium, while the guard itself is made of high-strength POM plastic. This material mix gives optimal flexibility and strength at all points on the guard. The off-set spacers supplied allow you to shift the position of the lever guard further out to accommodate longer clutch levers. The guard is designed with a downward sweep so that you hold the handlebar at the end of the grip without being impeded by the guard.
Material: CNC-machined aluminium, guard made of high-strength POM plastic
Length: vehicle-specific
Colour: Black
Sold individually
Can be installed on 22 mm and 25.4 mm diameter handlebar ends. (Clamping range 14 mm - 19 mm)
The length of the KHP-01 Clutch Lever Guard (10019010) makes it suitable for universal use.
List of compatible motorcycles
Manufacturer details: Gilles

Sporty accessories for motorbikes

Each of the high-quality accessories engineered by Gerhard Gilles' company optimises both the functioning and the look of your motorbike. The company founder is a former motorbike racer and CNC machinist, so he knows exactly what keen bikers really want. The first customisable footrest systems he designed hit the nail on the head in the motorbike scene. And the same is true today for many other finely machined components from Gilles Tooling. The proof is clear to see in the reviews posted by Louis customers.
The ratings will be available to you again soon.
+400 brands
2-year right of return
Fast delivery
Worldwide shipping