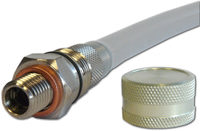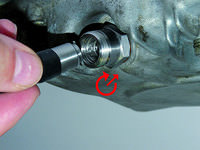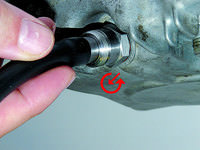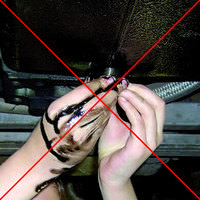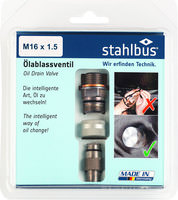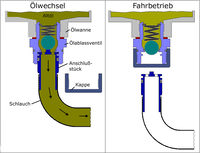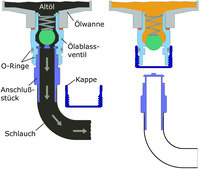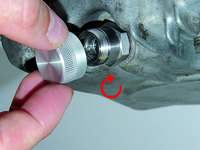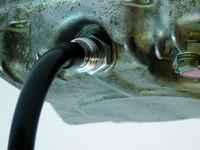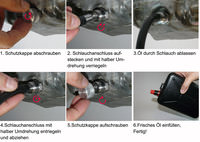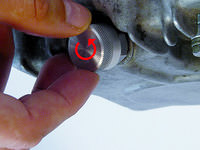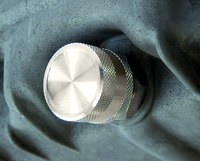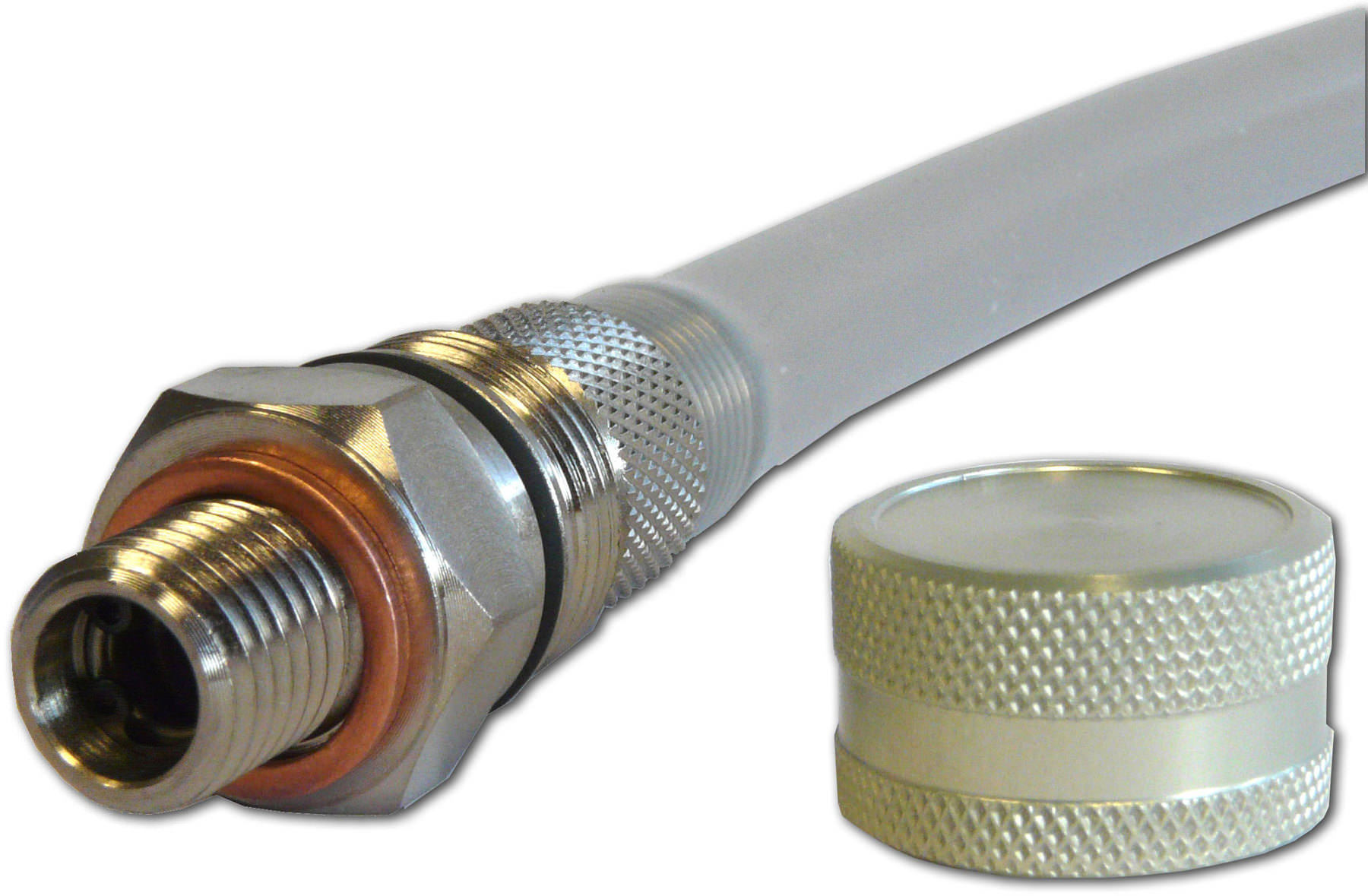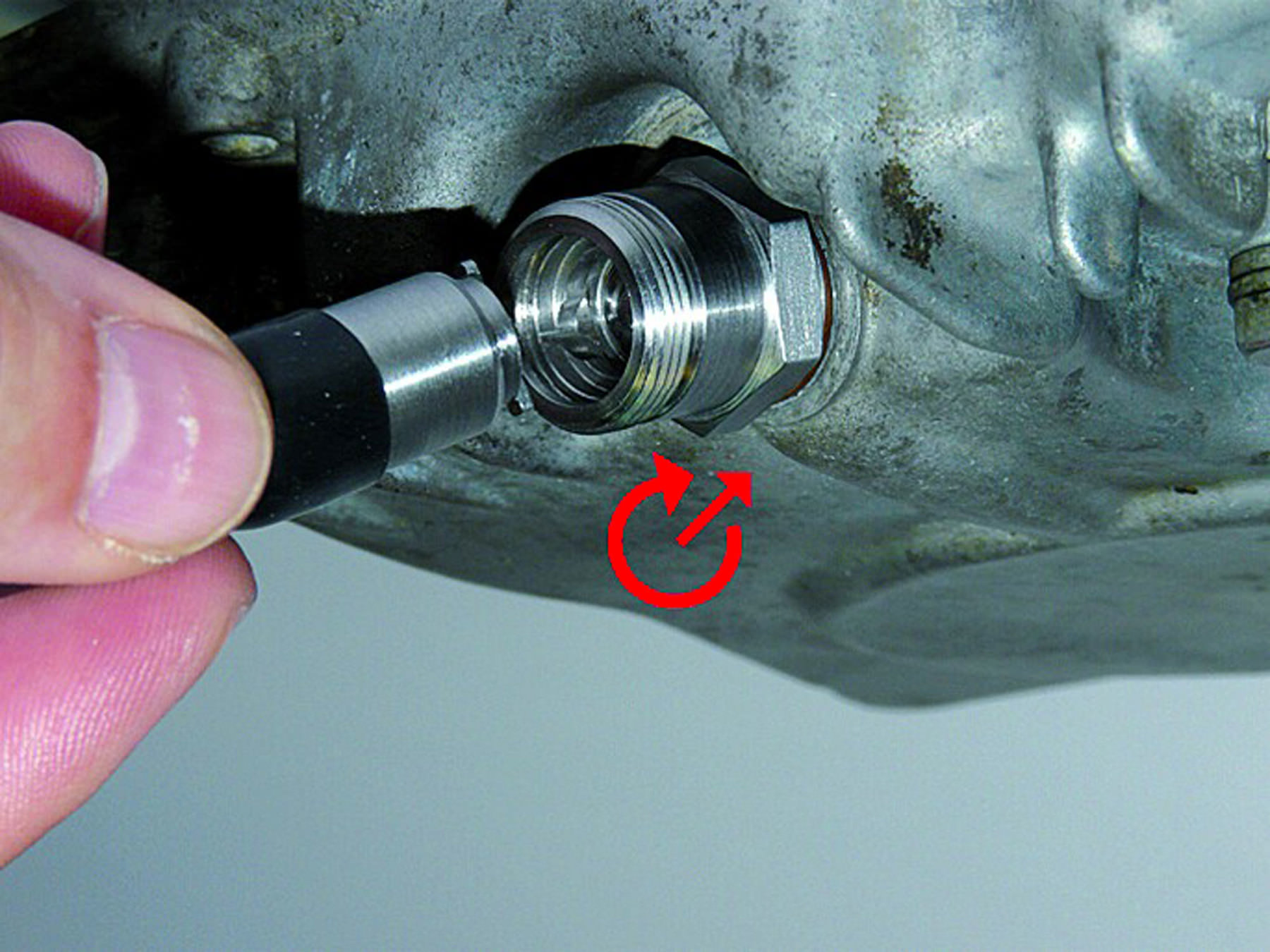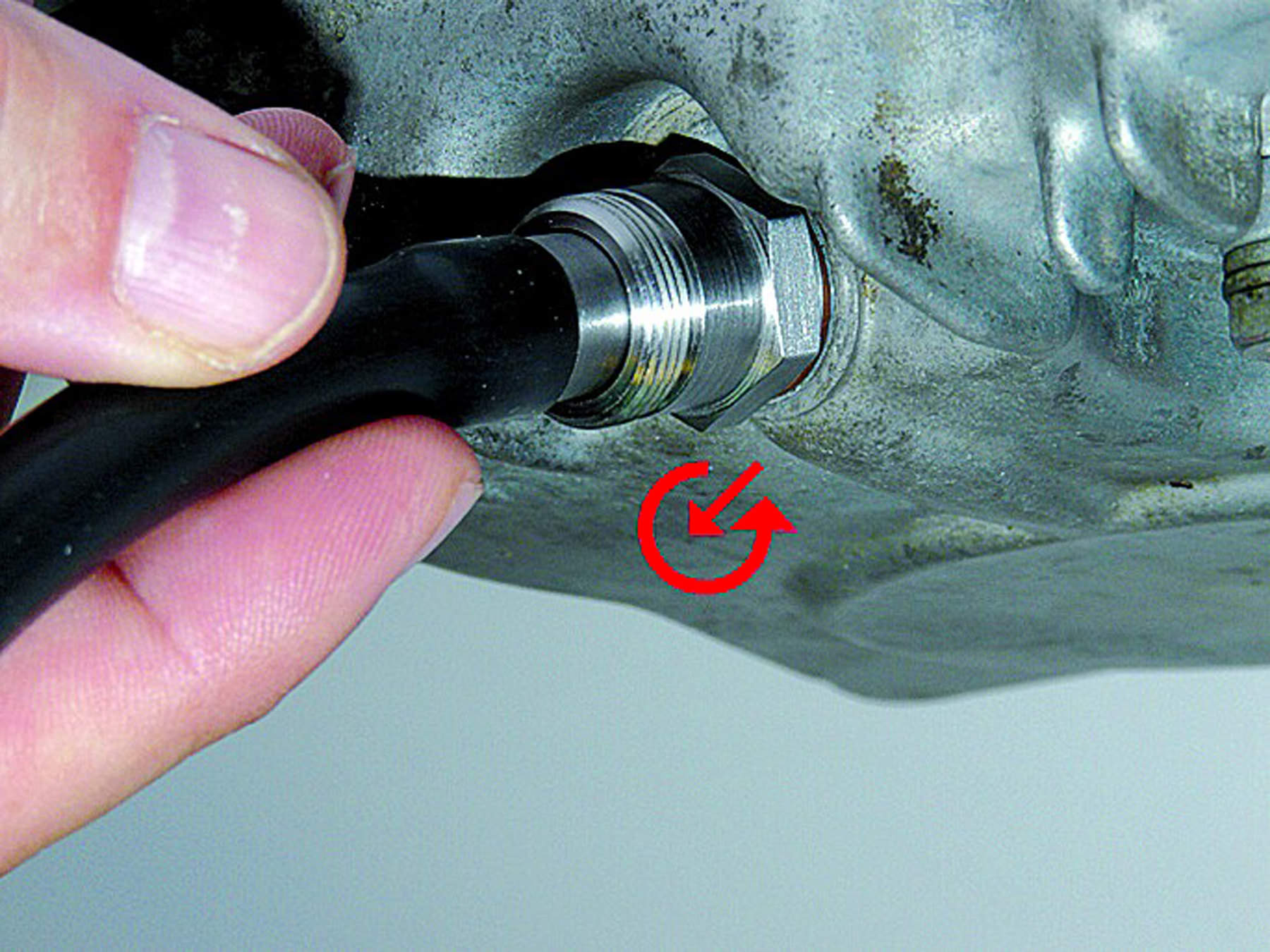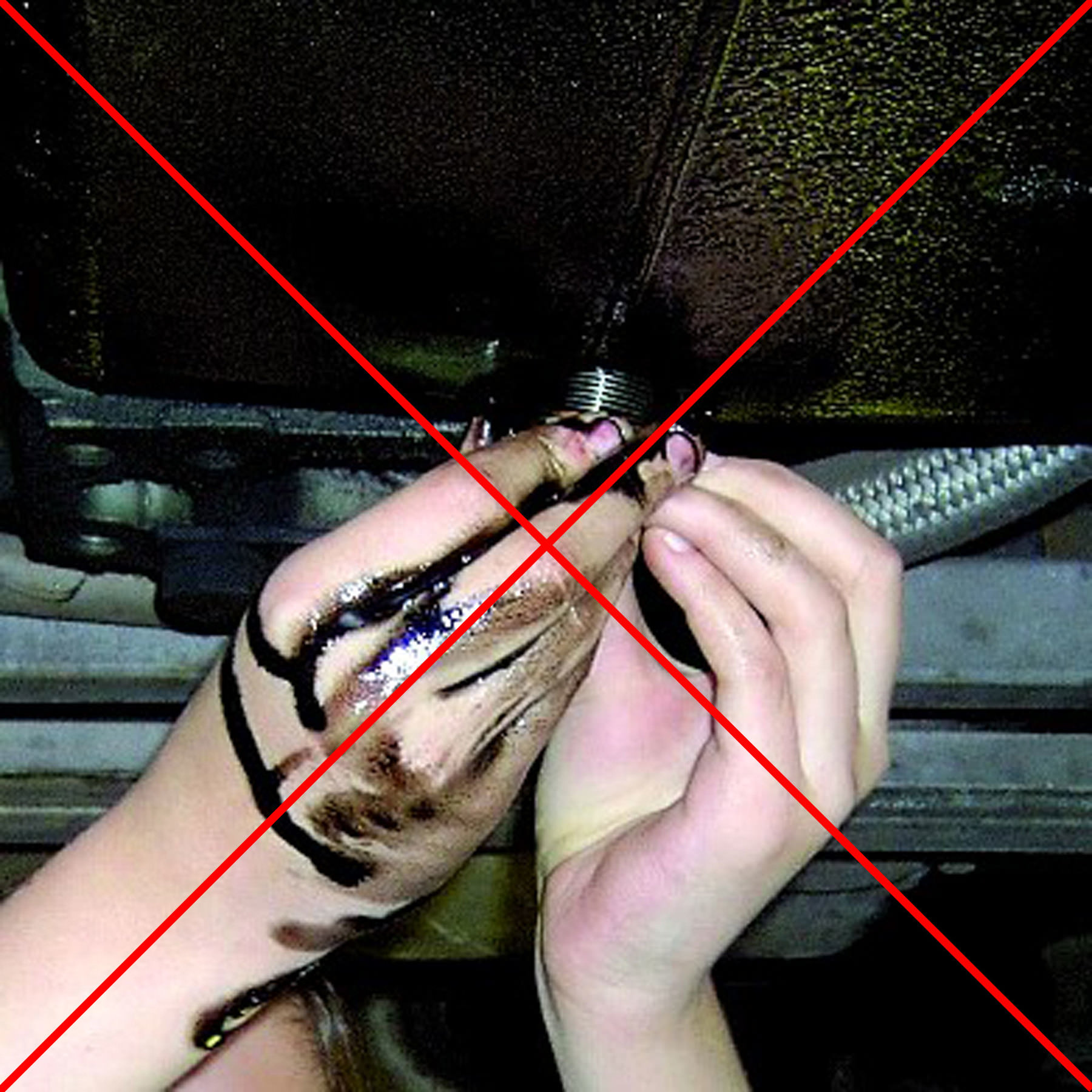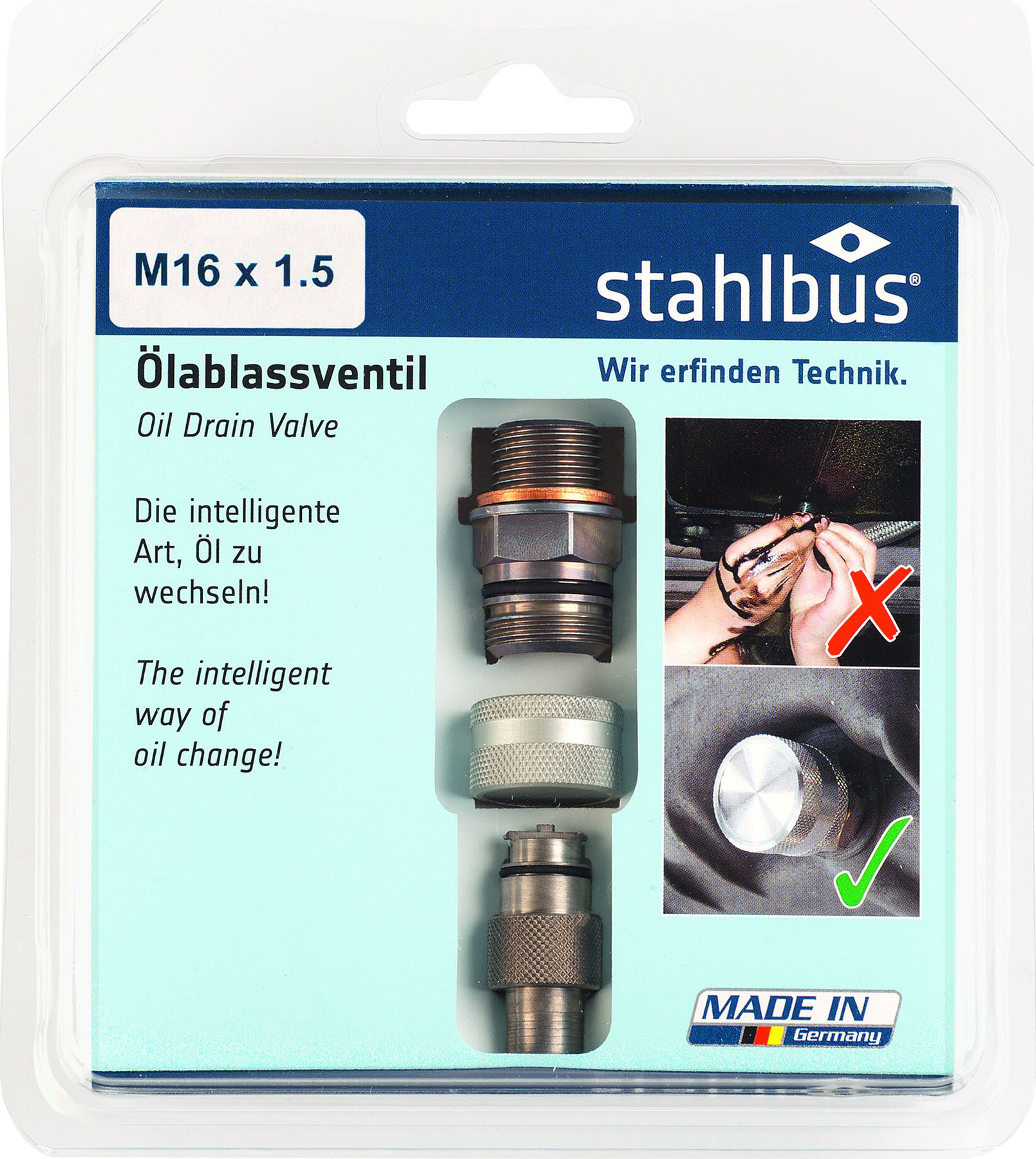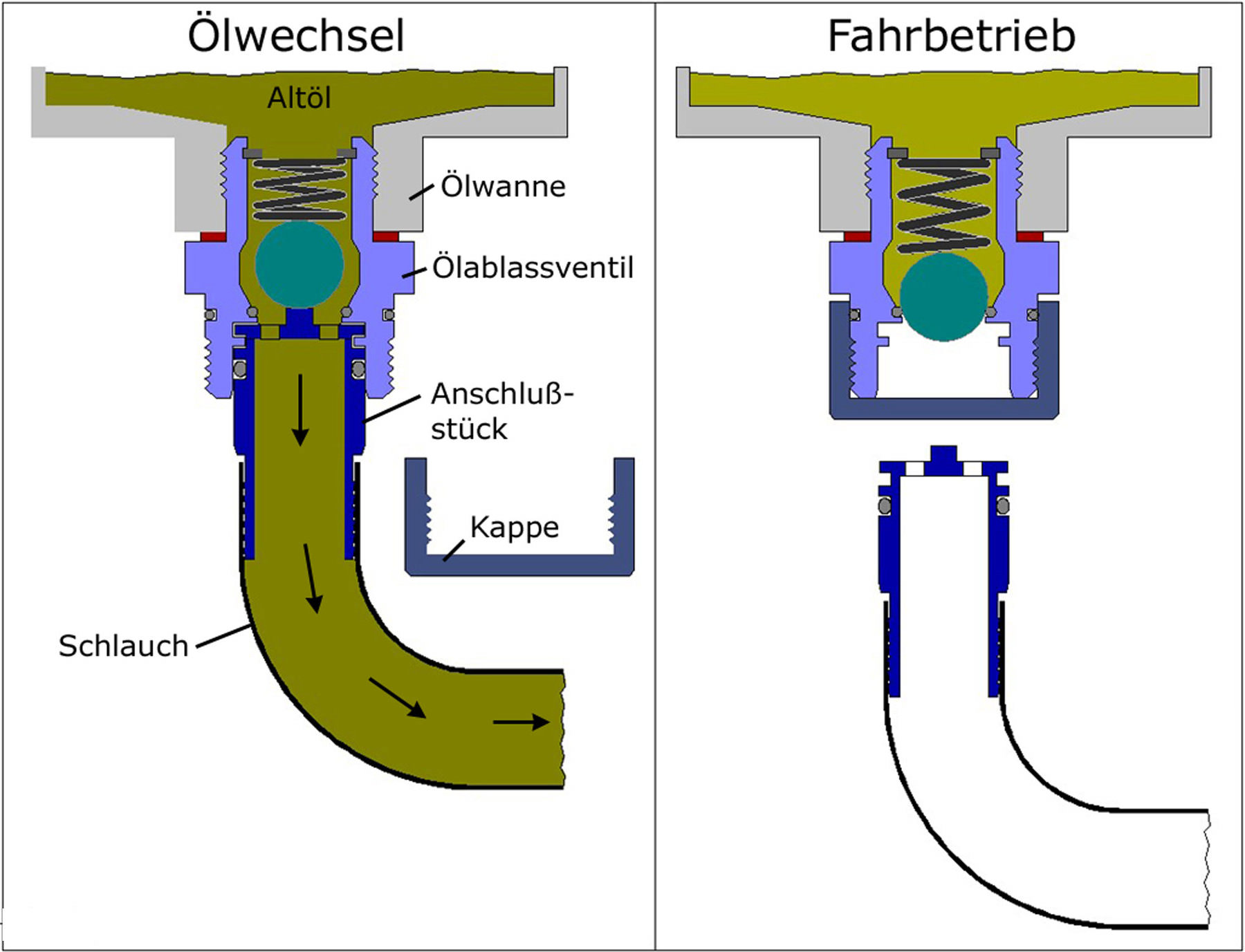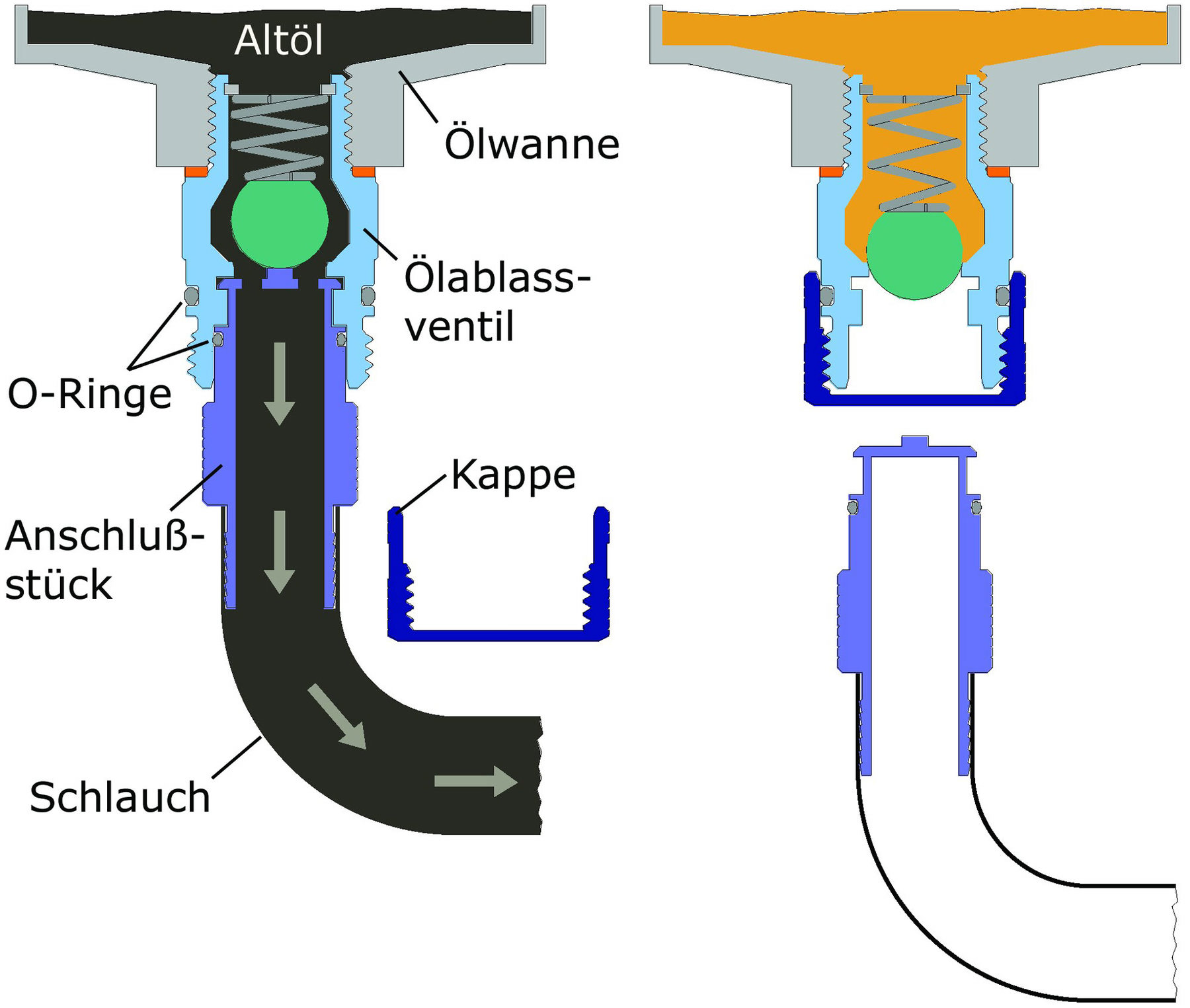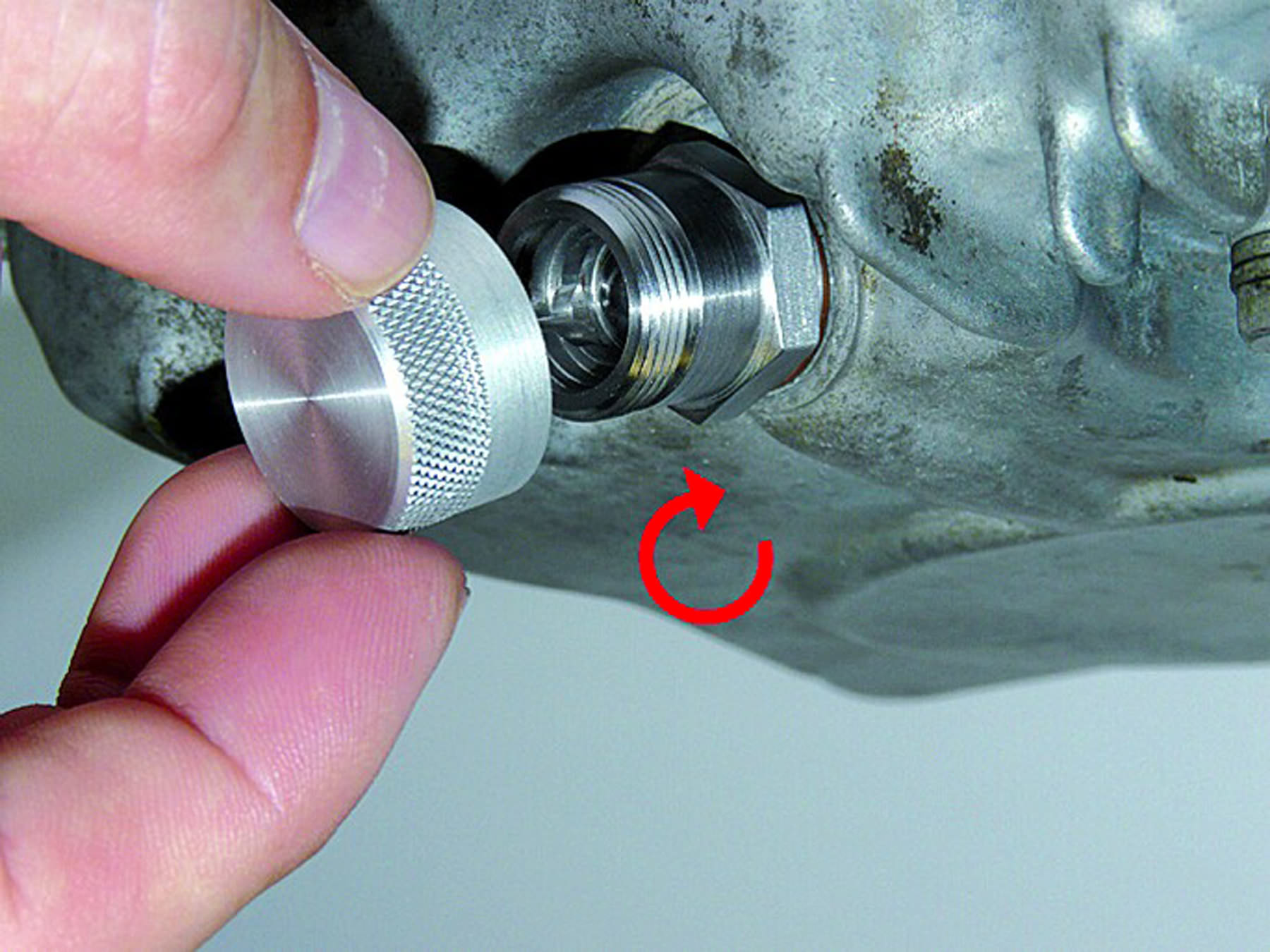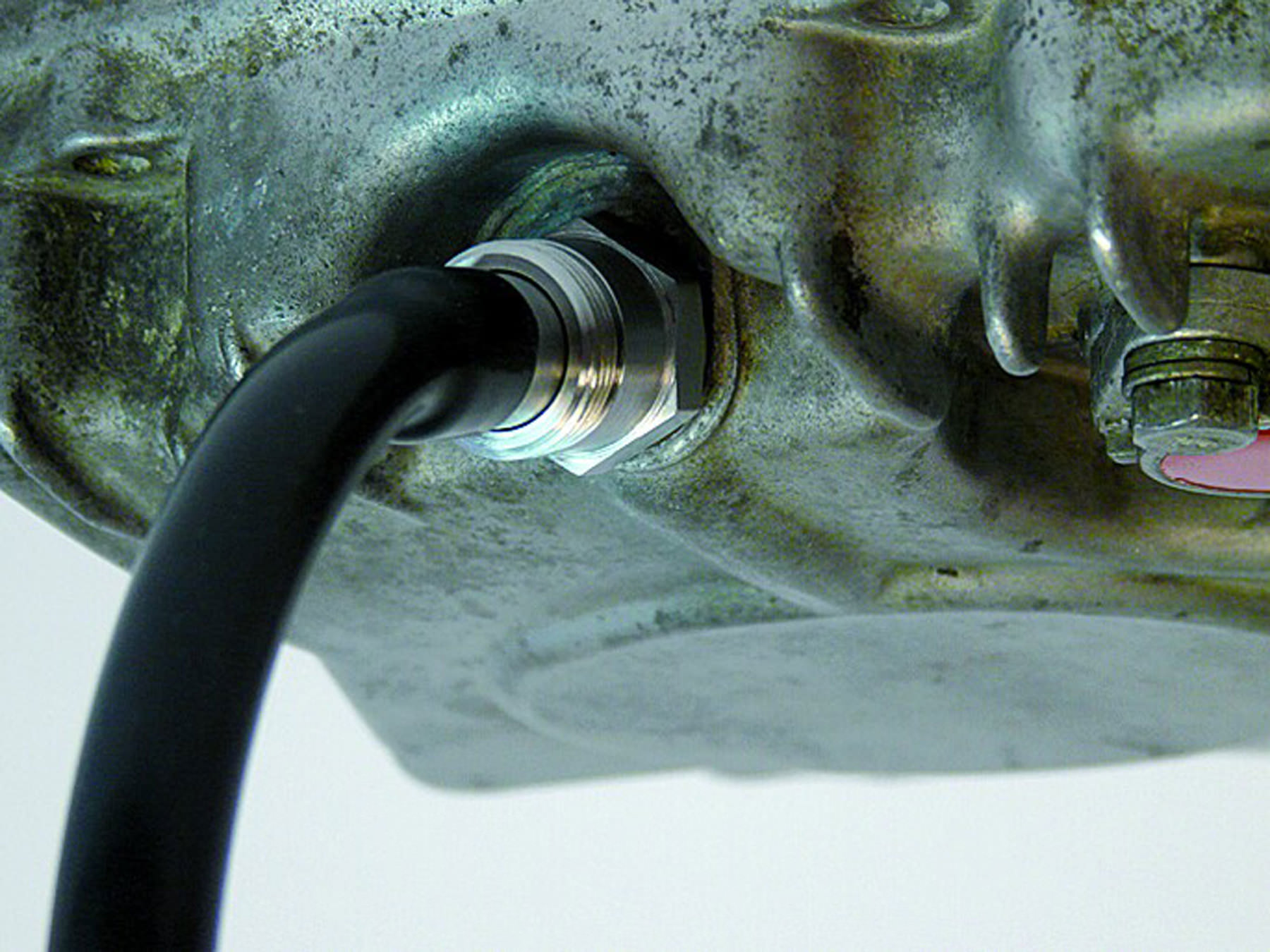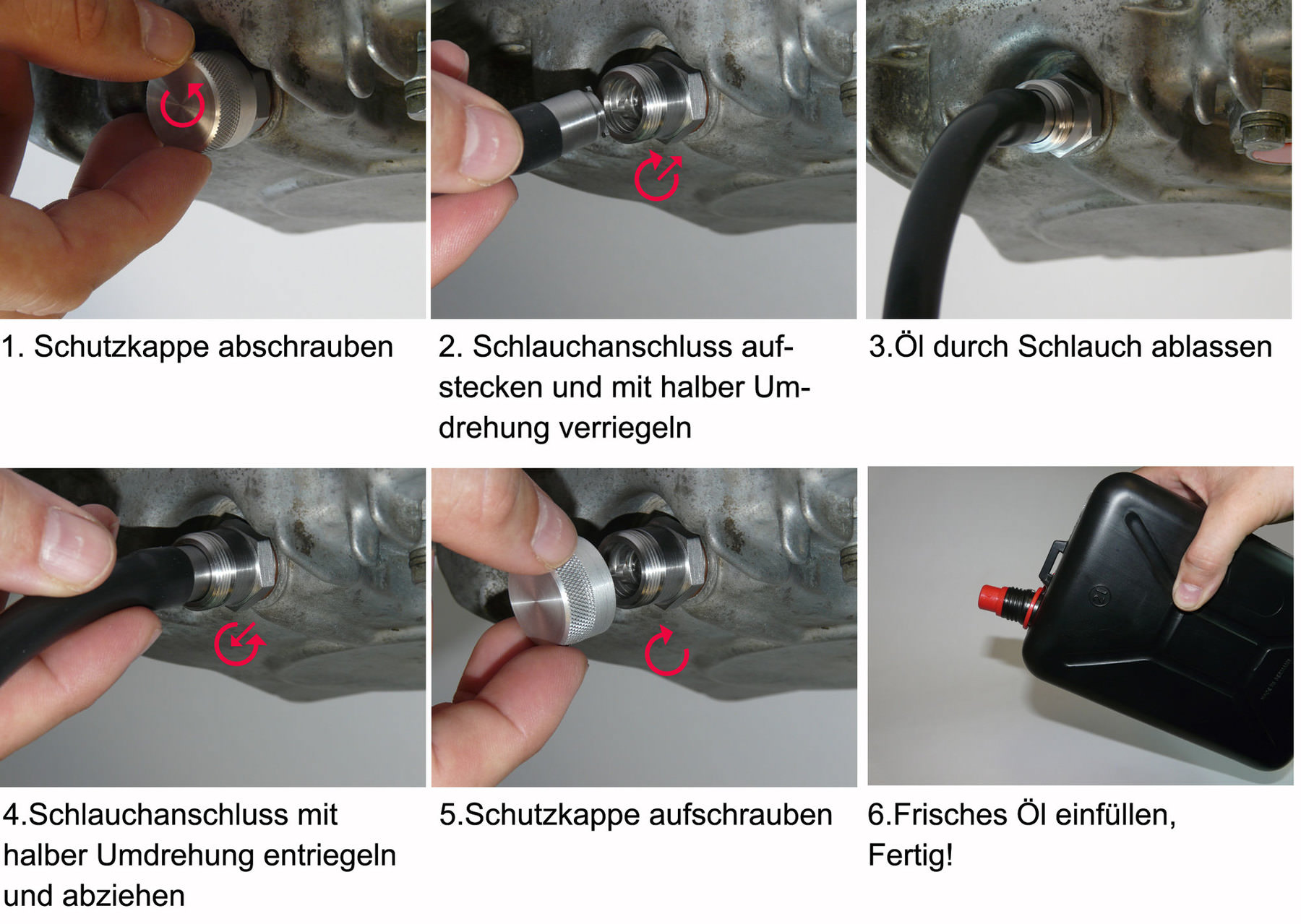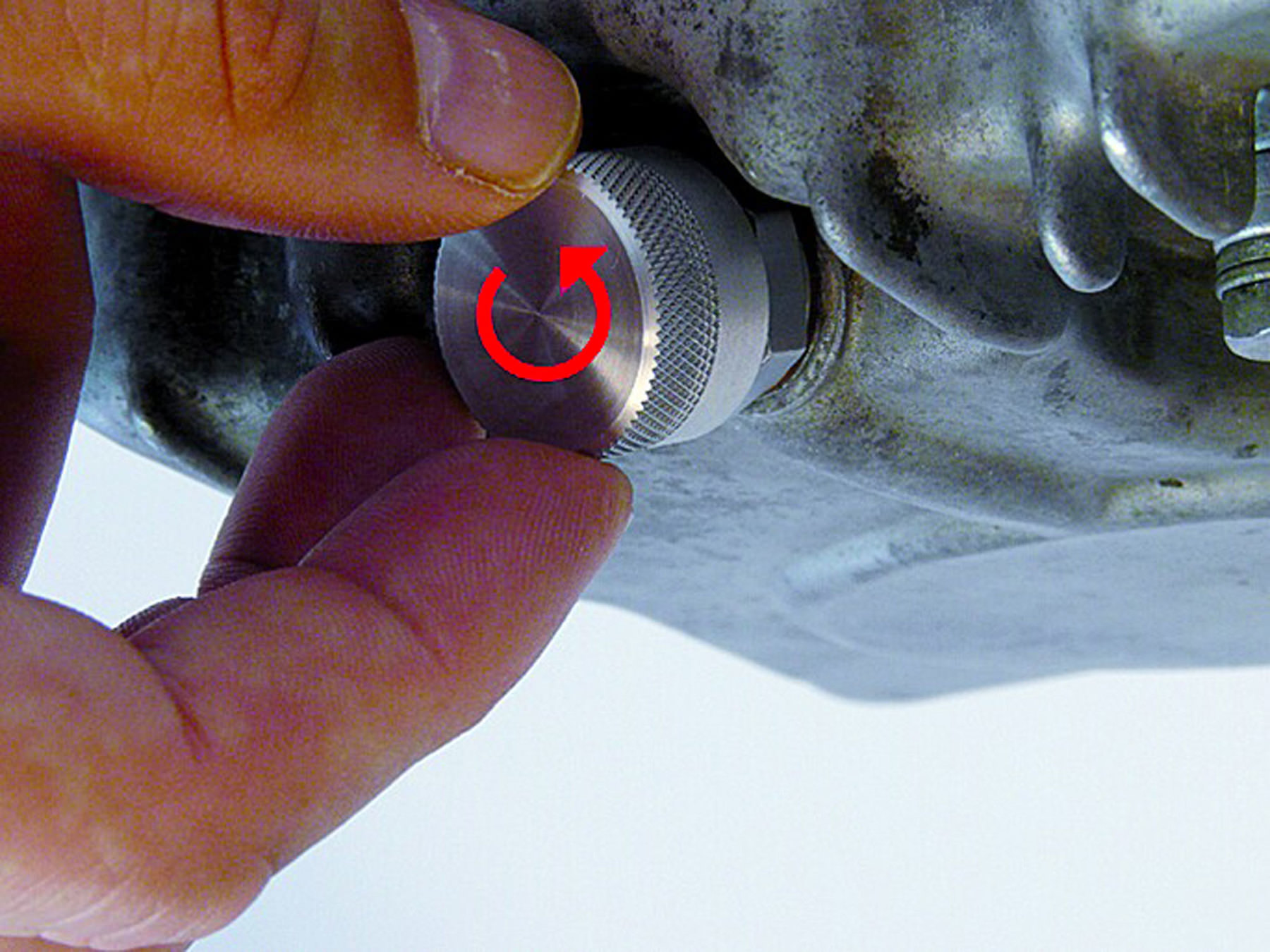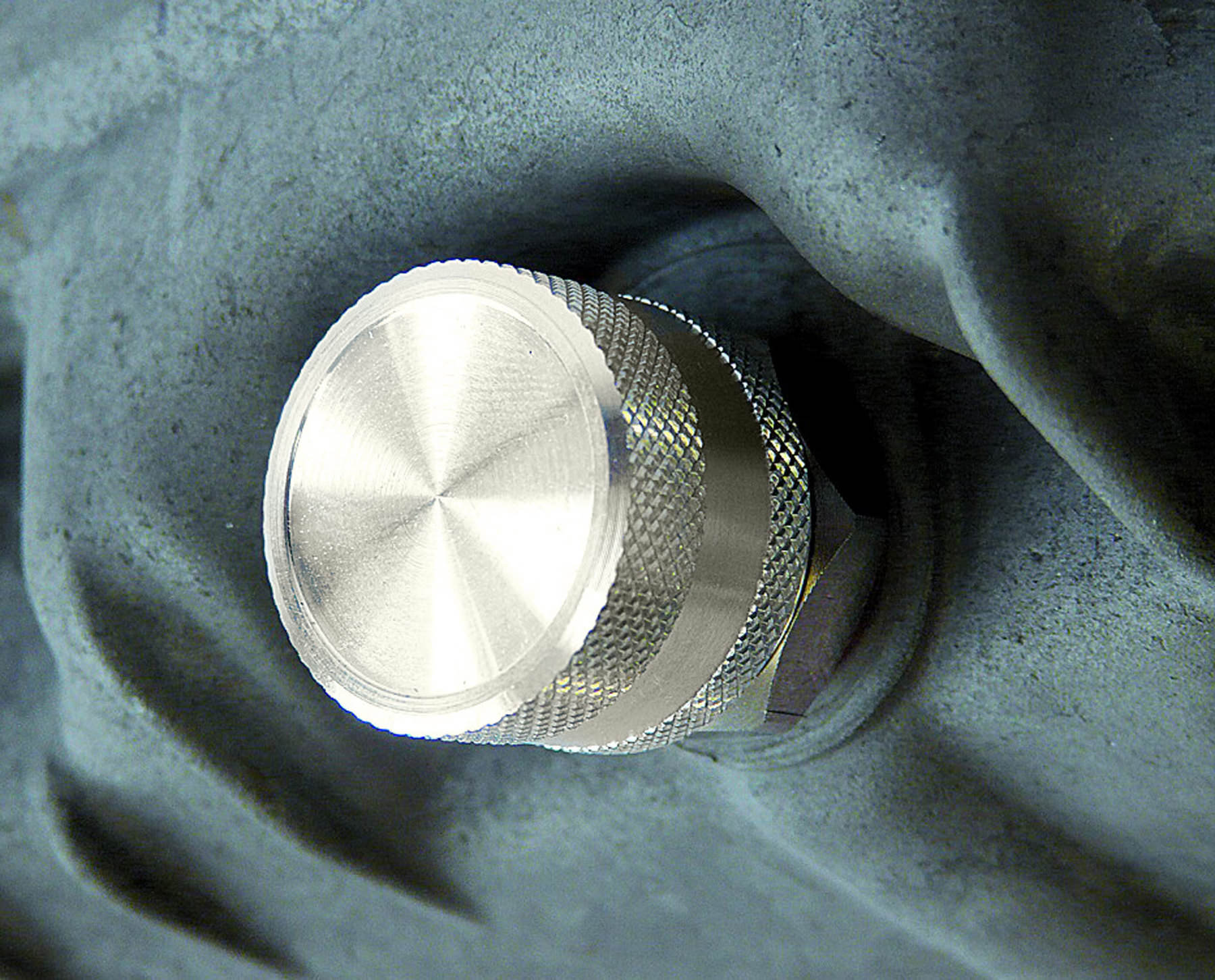 STAHLBUS OIL DRAIN VALVE
THREAD SIZE: M12 X 1.50
You have placed the following items in the shopping basket:
STAHLBUS OIL DRAIN VALVE
THREAD SIZE: M12 X 1.50
stahlbus Oil Drain Valves

Oil changing can actually be fun! With this system you can drain your oil safely and cleanly, without any spillage or dripping, or even getting your hands dirty.
Simply replace your existing oil drain plug with the stahlbus Oil Drain Valve. To change the oil, unscrew and remove the protection cap and fit the quick-release hose connector. The valve only opens once the connector is locked in place, and the oil can then be drained into a suitable container. When you disconnect the hose connector, the valve closes automatically, and you simply screw the protection cap back on.

The benefits at a glance:

No contact with the oil
Easy-to-use quick-release connector
Drain plug cannot be lost
No danger of scalding from hot oil
No seal to change
Oil sump thread is not damaged
Double leakage protection (protection cap and valve)
A suction device can be connected
A small quantity can be drained for taking a sample or in the event of overfilling
O-ring prevents loss of protection cap
Oil change without tools
No type approval or entry in vehicle documents required!
Includes:

Valve and hose connector (CNC precision-machined from high-grade steel)
Copper seal
High-quality hose approx. 400mm long
Protection cap made of anodised aluminium
Illustrated instructions for use
Please be sure to check that the thread is the correct size! Sizes for specific vehicles can be also found under "Documents".

HARLEY-DAVIDSON:
For Harley big twin models there is no vehicle-specific model classification possible due to overlapping years of manufacture. Following, common thread sizes are available for Harley Big Twin modelle (not Sportster):

Order-No. 10002690, 5/8 - 18 UNF (approx. 17mm): Mainly for older Big Twins from 1938 - 1980 with "horseshoe" oiltanks.
Order-No. 10002691, 1/2 - 20 UNF (approx. 13mm): Big Twins from 1981 onward (Shovel, Evo, Twin Cam) with oil drain-SKREW at oil tank or oil pan.
Order-No. 10002692, 1/4 - 18 NPT (approx. 14mm): For later Twin Cam models (Dyna, Touring) with oil drain skrew without sealing ring at oil pan. NPT thread means conical, self-sealing thread.
Available thread sizes:
10002846 M12x1.25, thread mounting depth 12 mm (sealing ring: 2 mm)
10002845 M12x1.5, thread mounting depth 12 mm (sealing ring: 2 mm)
10002844 M14x1.25, thread mounting depth 12 mm (sealing ring: 2 mm)
10002843 M14x1.5, thread mounting depth 12 mm (sealing ring: 2 mm)
10002842 M16x1.5, thread mounting depth 12 mm (sealing ring: 2 mm)
10002841 M18x1.5, thread mounting depth 12 mm (sealing ring: 2 mm)
10002693 M20x1.5, thread mounting depth 12 mm (sealing ring: 2 mm)
10002799 M22x1.5, thread mounting depth 12 mm (sealing ring: 2 mm)
10002801 M24x2.0, thread mounting depth 12 mm (sealing ring: 2 mm)
10002690 5/8-18 UNF, thread mounting depth 12 mm (sealing ring: 2 mm)
10002691 1/2-20 UNF, thread mounting depth 12 mm (sealing ring: 2 mm)
10002692 1/4-18 NPT, thread mounting depth 18 mm (no sealing ring)
Manufacturer details: Stahlbus

stahlbus - We invent technology

It is often the small things that make life easier and more comfortable. Particularly the hydraulic quick-disconnect couplings, and oil and brake bleeder valves produced by the company stahlbus. Ingeniously simple solutions whose visual and technical brilliance make changing brake fluid and engine oil, and bleeding of hydraulic systems easier than ever. The products of the German specialist company are of the highest OEM quality which means that they are also commonly used in the world of motor sport and aircraft construction.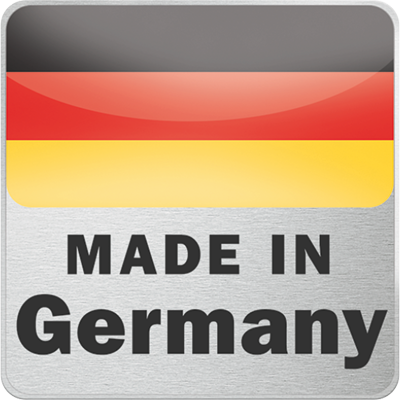 QUALITY MADE IN GERMANY!

By purchasing this item you have chosen a premium-quality product with superior German workmanship. This internationally acknowledged mark of quality means that this product is the result of efficiently coordinated development and production processes, technological expertise, continuous quality controls.
Write a review for STAHLBUS OIL DRAIN VALVE
We offer you the opportunity to rate products purchased from Louis and to share your experiences with them publicly.

To ensure that your objective and truthful report will be really beneficial to all readers, please observe the following rules.


Please only rate products that you have personally used for their intended purpose.
Please give reasons for your positive and negative criticisms. Only then will they benefit other customers and allow us to improve the product if necessary.
Please don't copy content that has already been published elsewhere. It's your personal experience which counts.
Data protection: Please don't include your own and other people's addresses, telephone numbers or URLs or even the names of third parties (people as well as companies) in your review.
In your product review, please don't make comparisons with third party product ranges. Regardless of whether you judge these positively or negatively, you, or we as operators of this online shop, would be violating competition law.
Fair play: Please follow these rules so that we don't have to shorten or delete your rating.
Your product rating has been saved. It will be displayed in a few minutes
Your previous input will be lost!
Do you really want to cancel your entry?
Issue 10-2010
In its 10-2010 issue, "Motorrad" magazine tested the Stahlbus Oil Drain Valve, together with other accessories for motorbike mechanics, and rated it VERY GOOD:

"This drain valve makes oil changing easier than ever."
+400 brands
2-year right of return
Fast delivery
Worldwide shipping