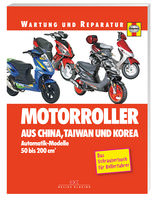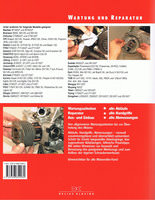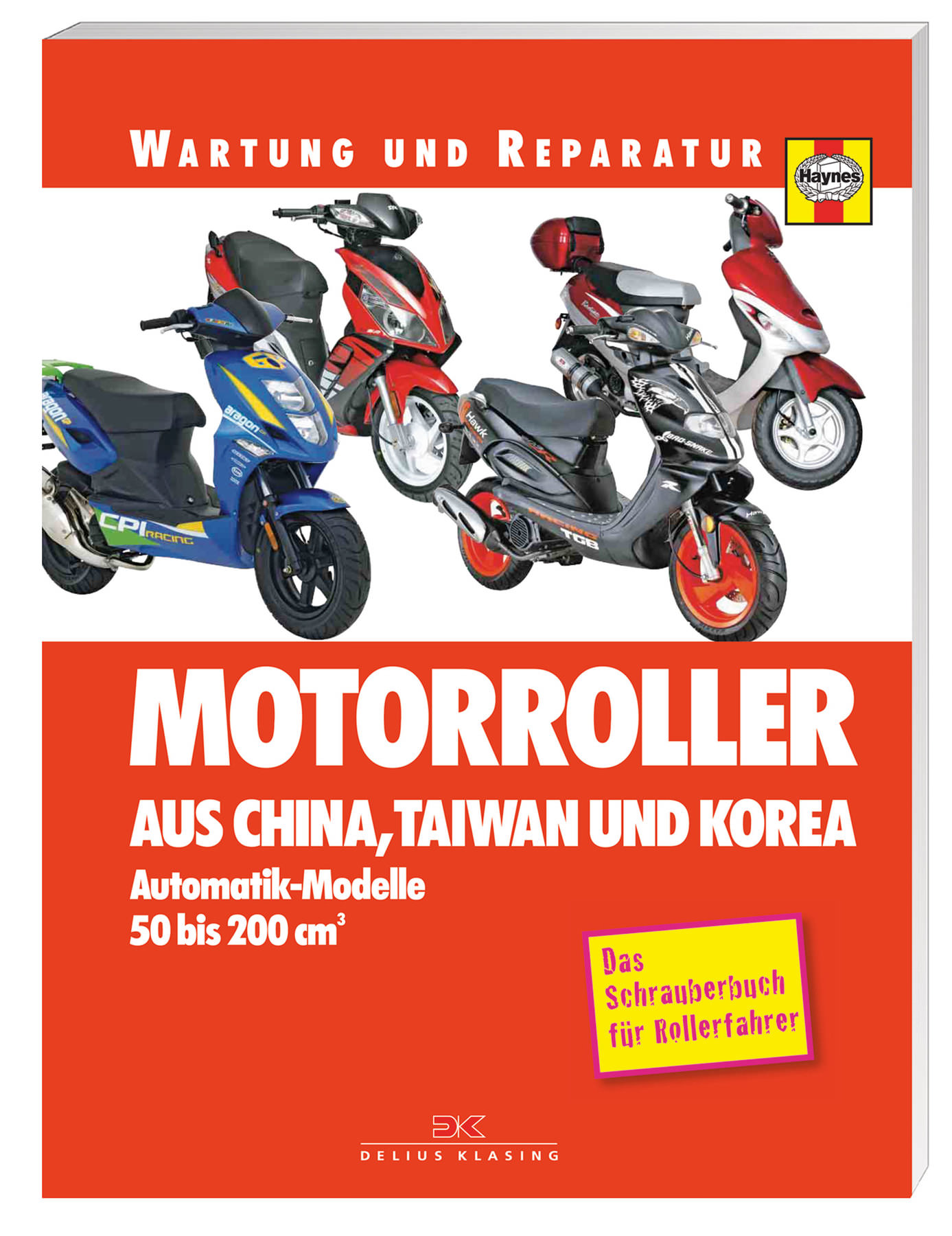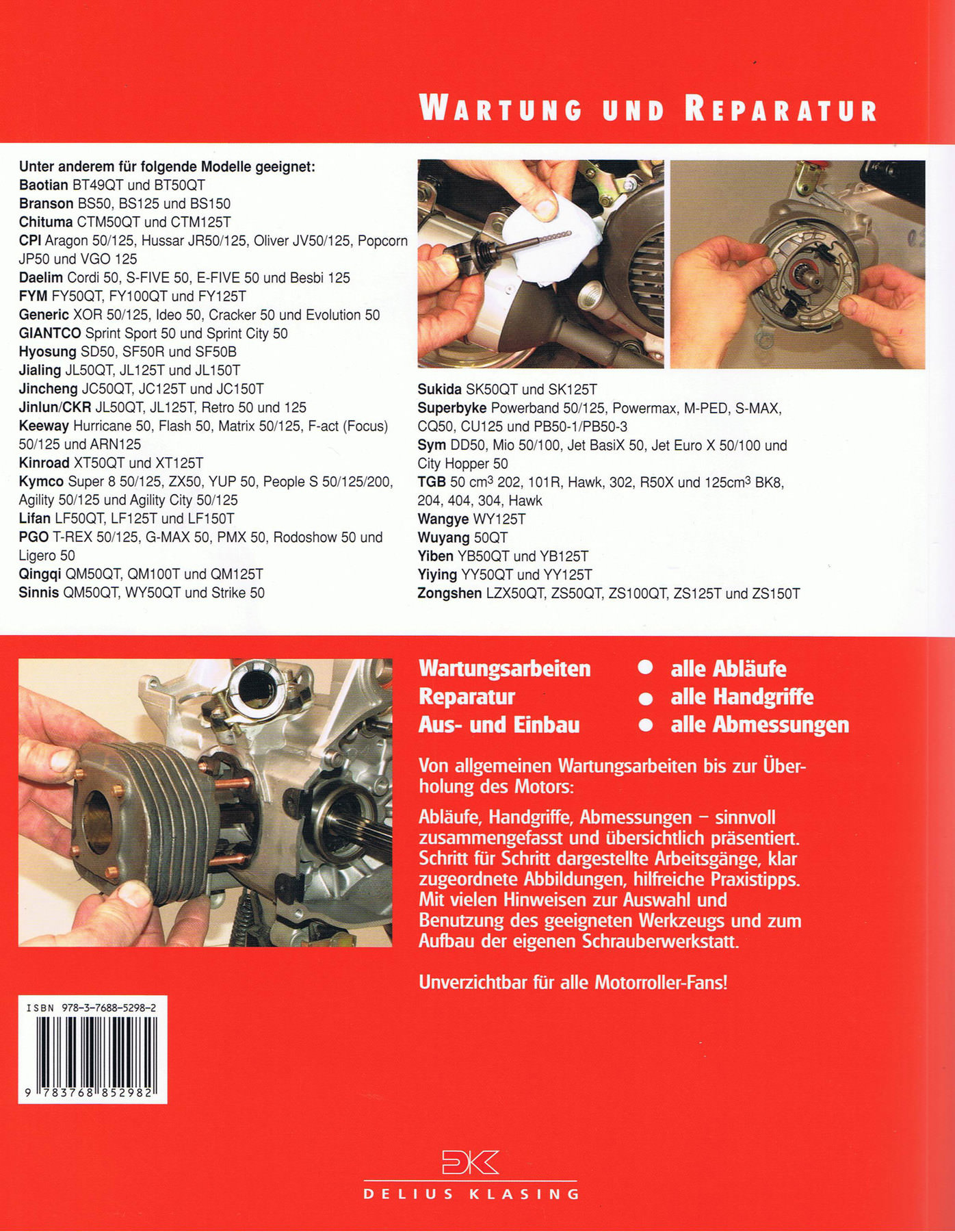 CHINA, TAIWAN, KOREA
SCOOTER REP. MANUAL, 288P
You have placed the following items in the shopping basket:
CHINA, TAIWAN, KOREA
SCOOTER REP. MANUAL, 288P
Automatic transmission models, 50 to 200 cc

Mass-produced, inexpensive scooters from Asia are light, manoevrable, brightly coloured and, above all, affordable. They are very popular - and not just among young people.
However, for many there is almost no service, scarcely any spare parts (or at least they are hard to come by) and no technical information. If problems arise, the owner is forced to improvise, which doesn't always turn out well.
This book describes the basic servicing and repair jobs on scooters from various Asian manufacturers that you can do yourself rather than going to a professional workshop. The key technical data on 118 models is given in 17 data sheets.
The service and repair manual for scooter riders!
Approx. 256 pages, 1,280 colour illustrations, size 21 x 27 cm, paperback
Only in german language
List of compatible motorcycles
Manufacturer details: Delius Klasing Verlag

Go to Delius Klasing Verlag articles
The publishing house Delius Klasing was founded by Johannes Klasing and Konrad Delius in 1911, with the business already focusing on special-interest topics such as flying, motorboats and automobiles. The war then prompted a move from Berlin to Bielefeld.
It was here that Konrad-Wilhelm Delius, the co-founder's 29-year-old son, started up the business again in 1945.
From 1963 it was under the joint management of the brothers Konrad-Wilhelm and Kurt Delius. During the 1970s and 80s the firm began publishing numerous special-interest magazines that are market leaders today.
It is also expanded its publication of books,
and in the 1980s broke into the soft media sector, selling videos and also computer software.
In 1982 Konrad Delius took over management of the firm as the fourth generation of the family. Today some 220 staff are hard at work living up to the principles of the company, which is among the top 20 in the publishing industry.
The ratings will be available to you again soon.
+400 brands
2-year right of return
Fast delivery
Worldwide shipping