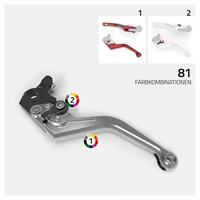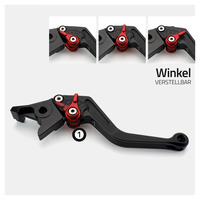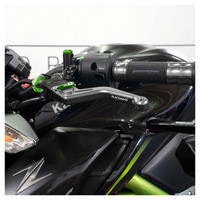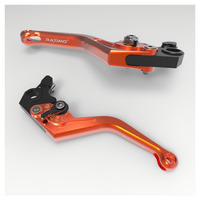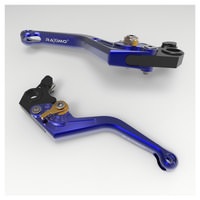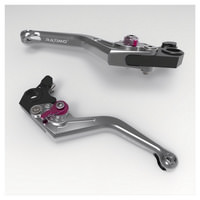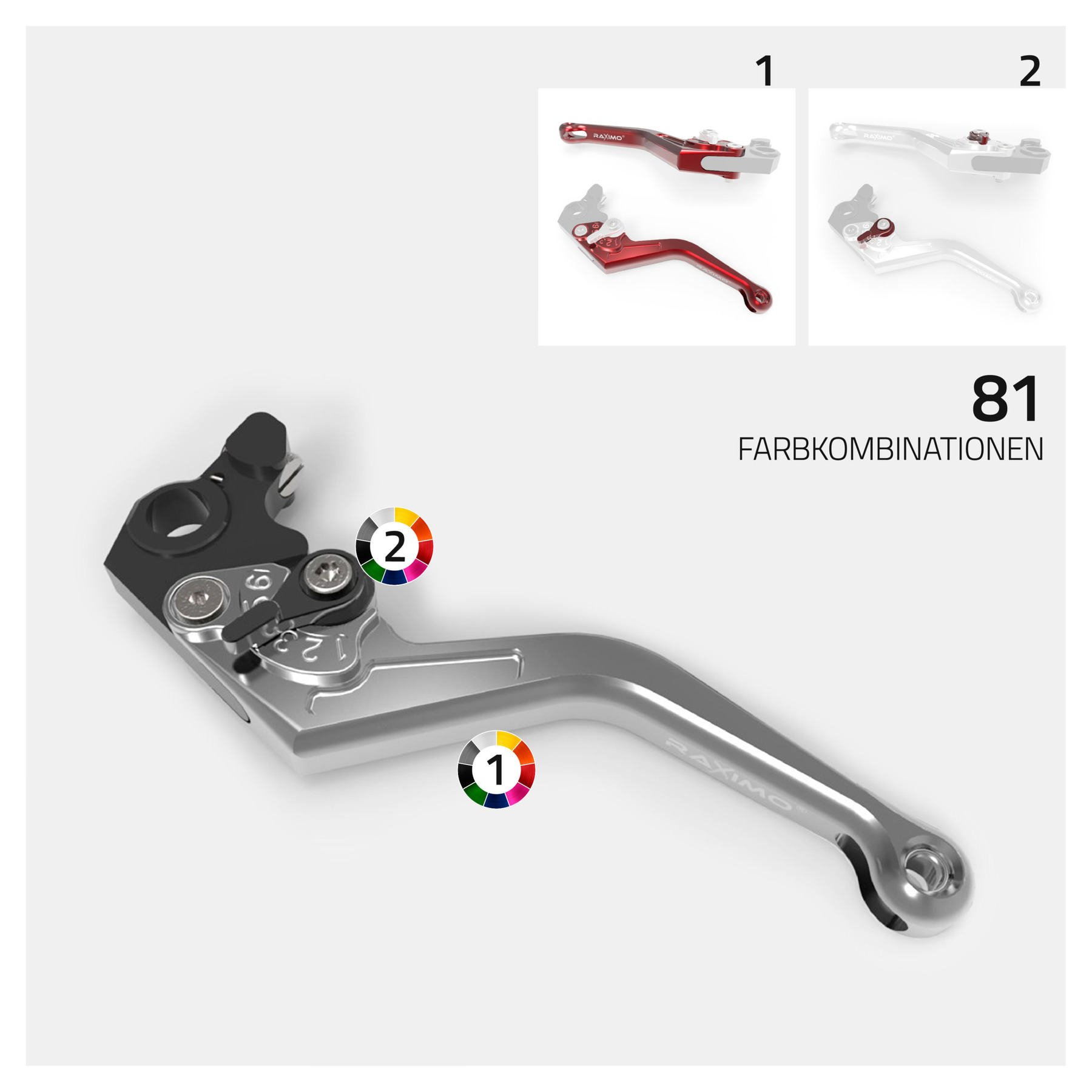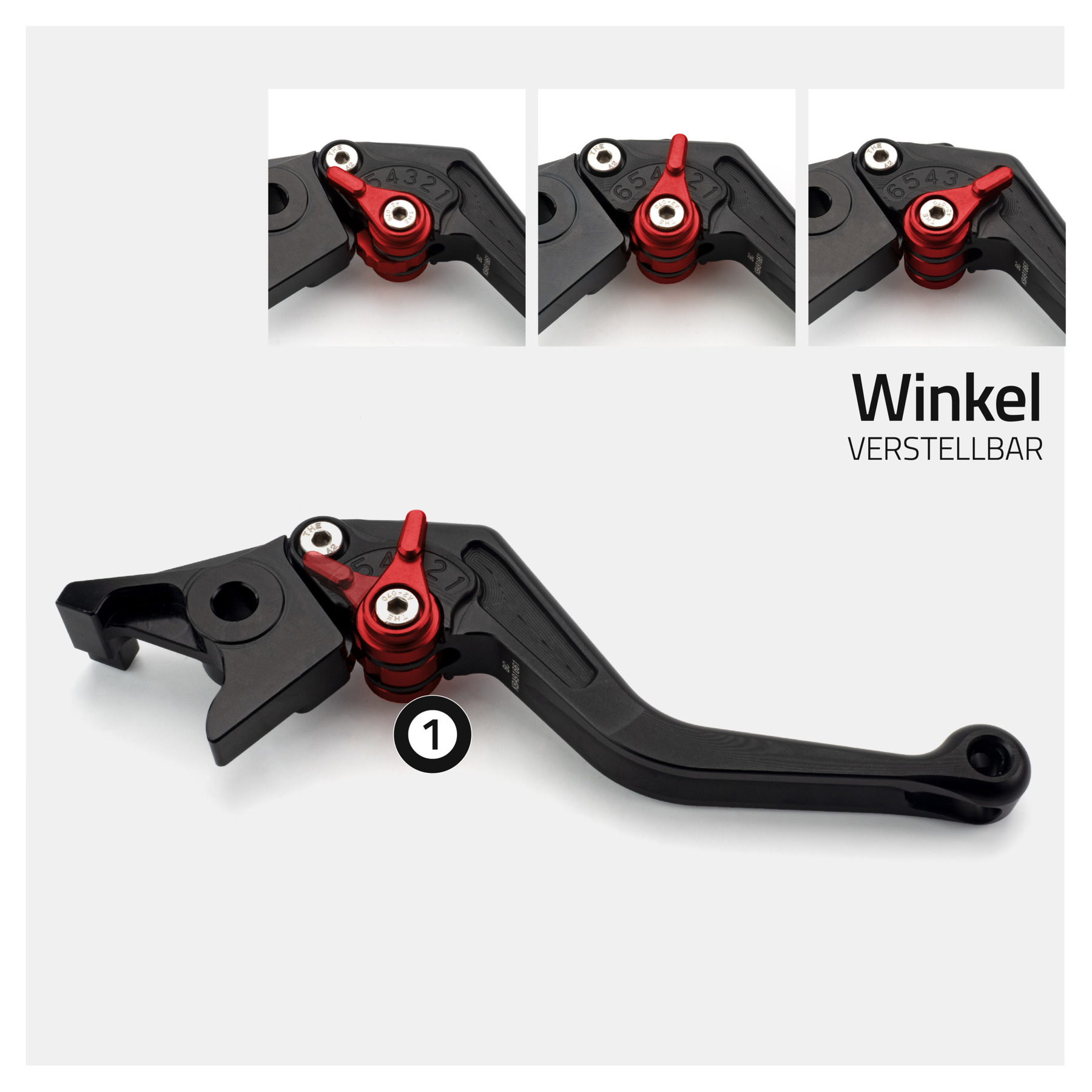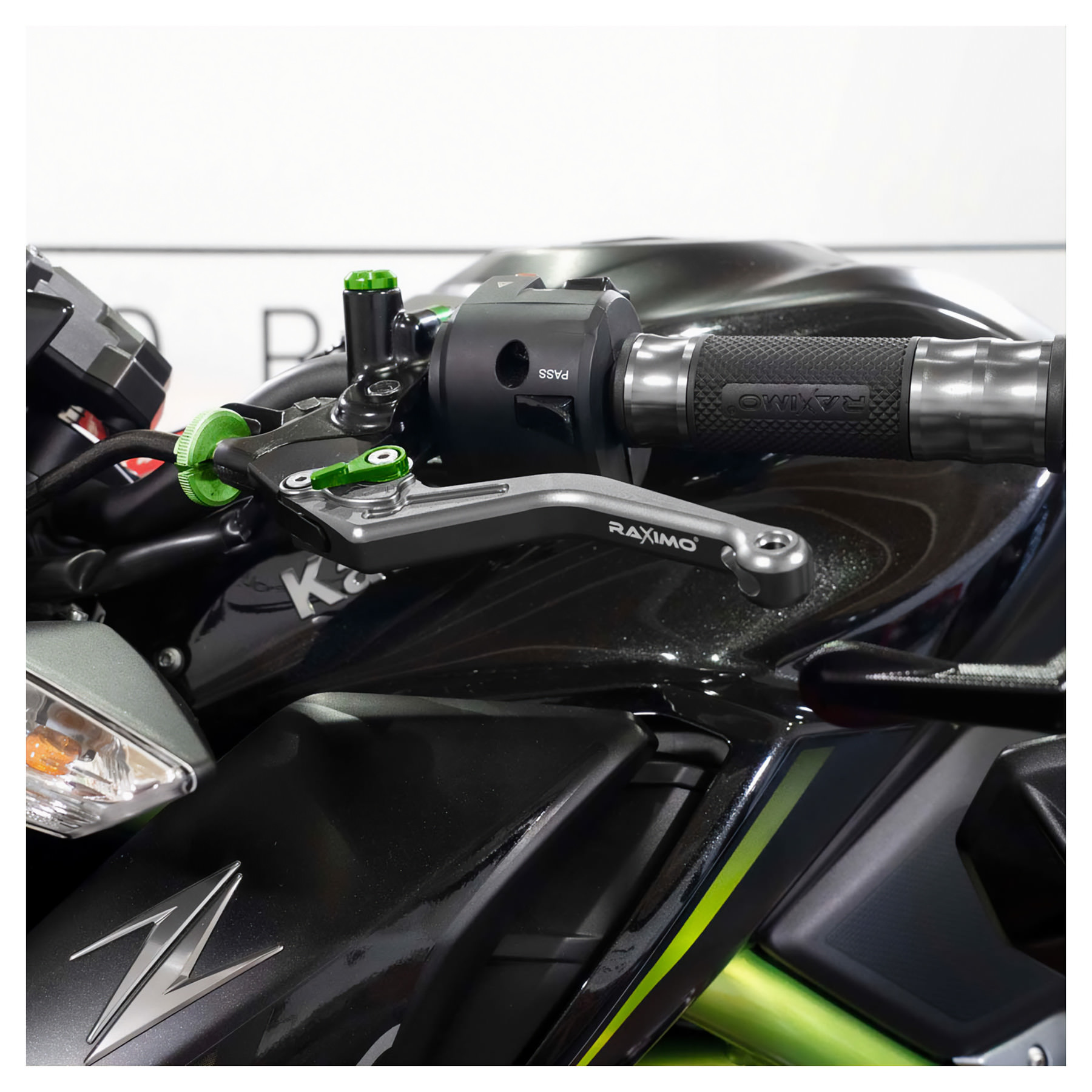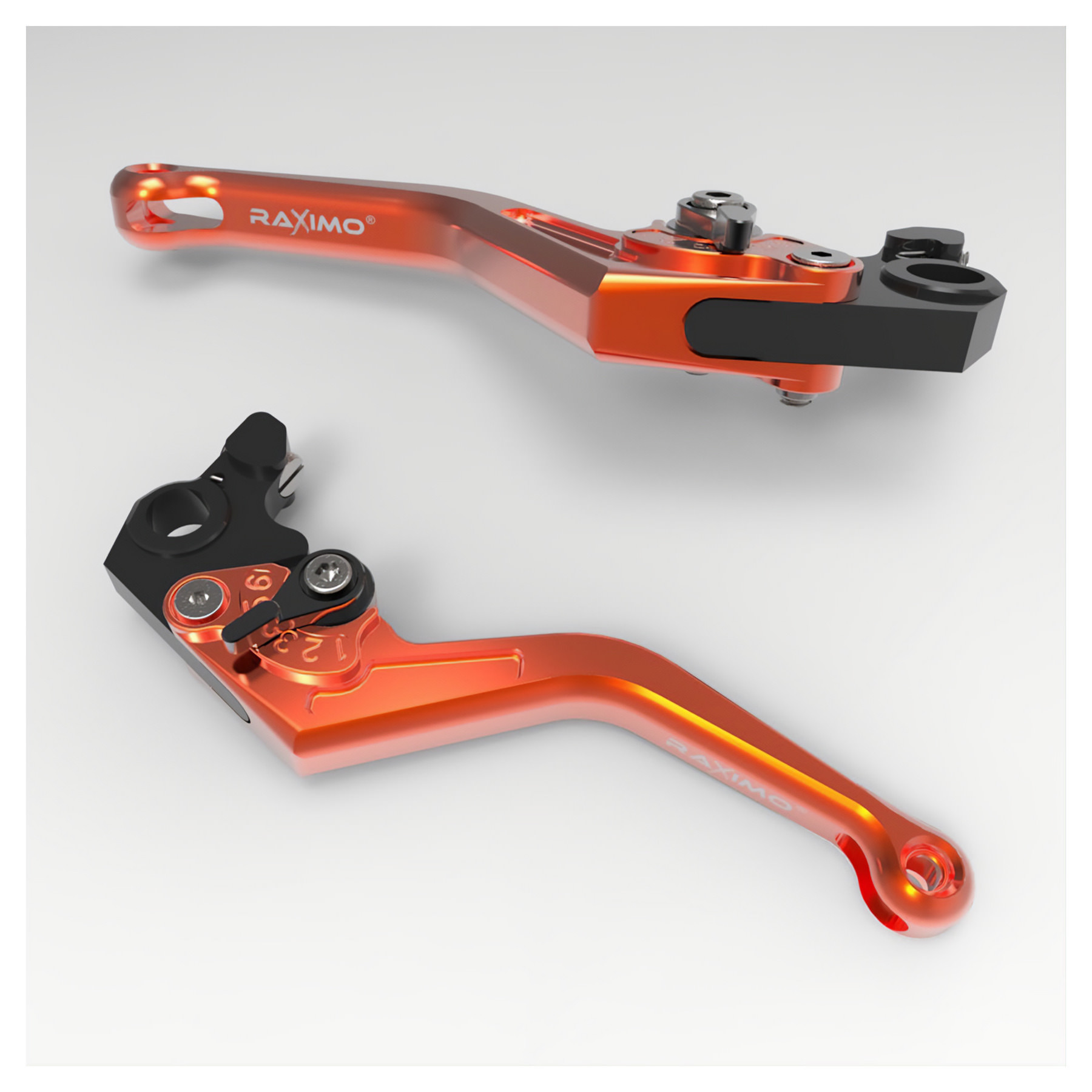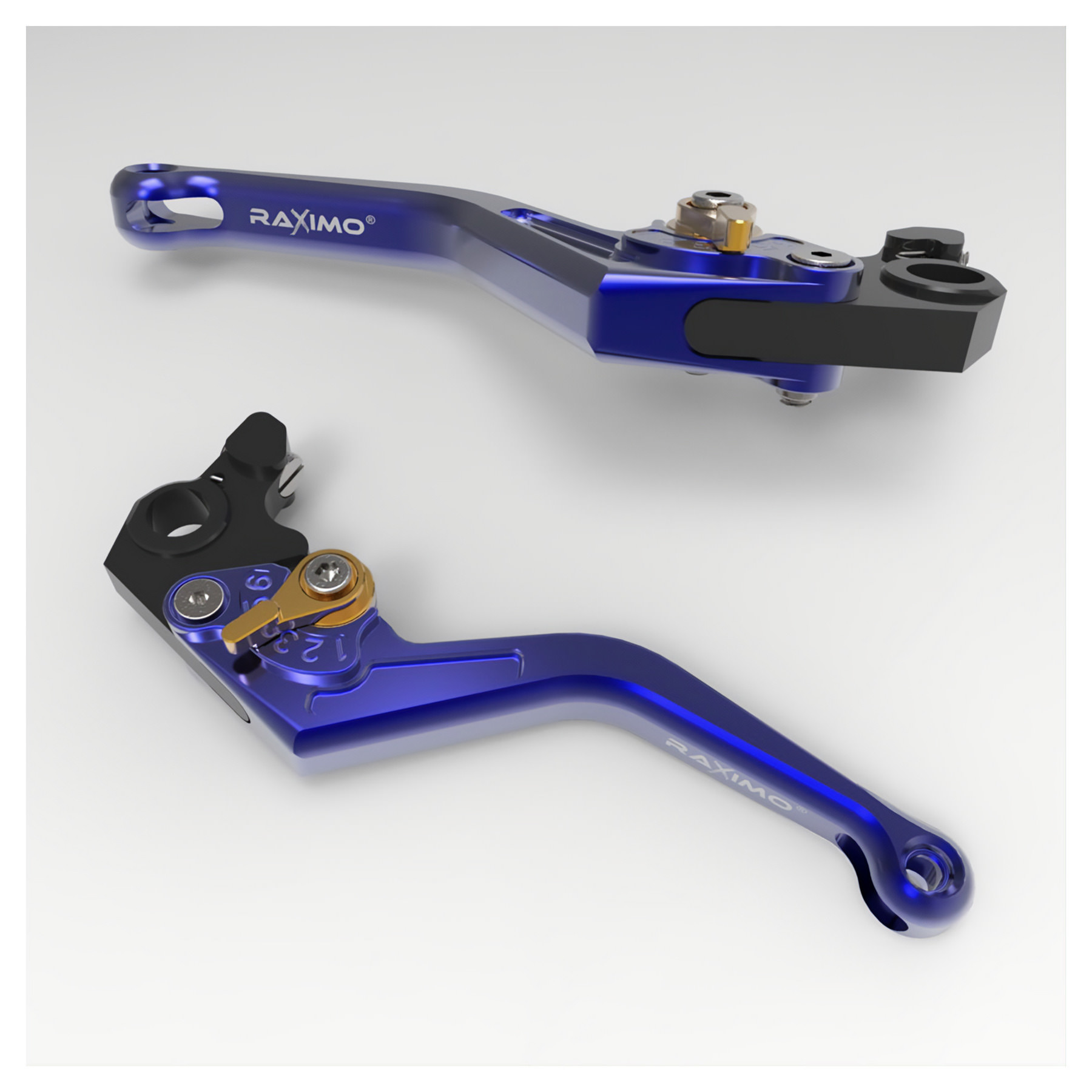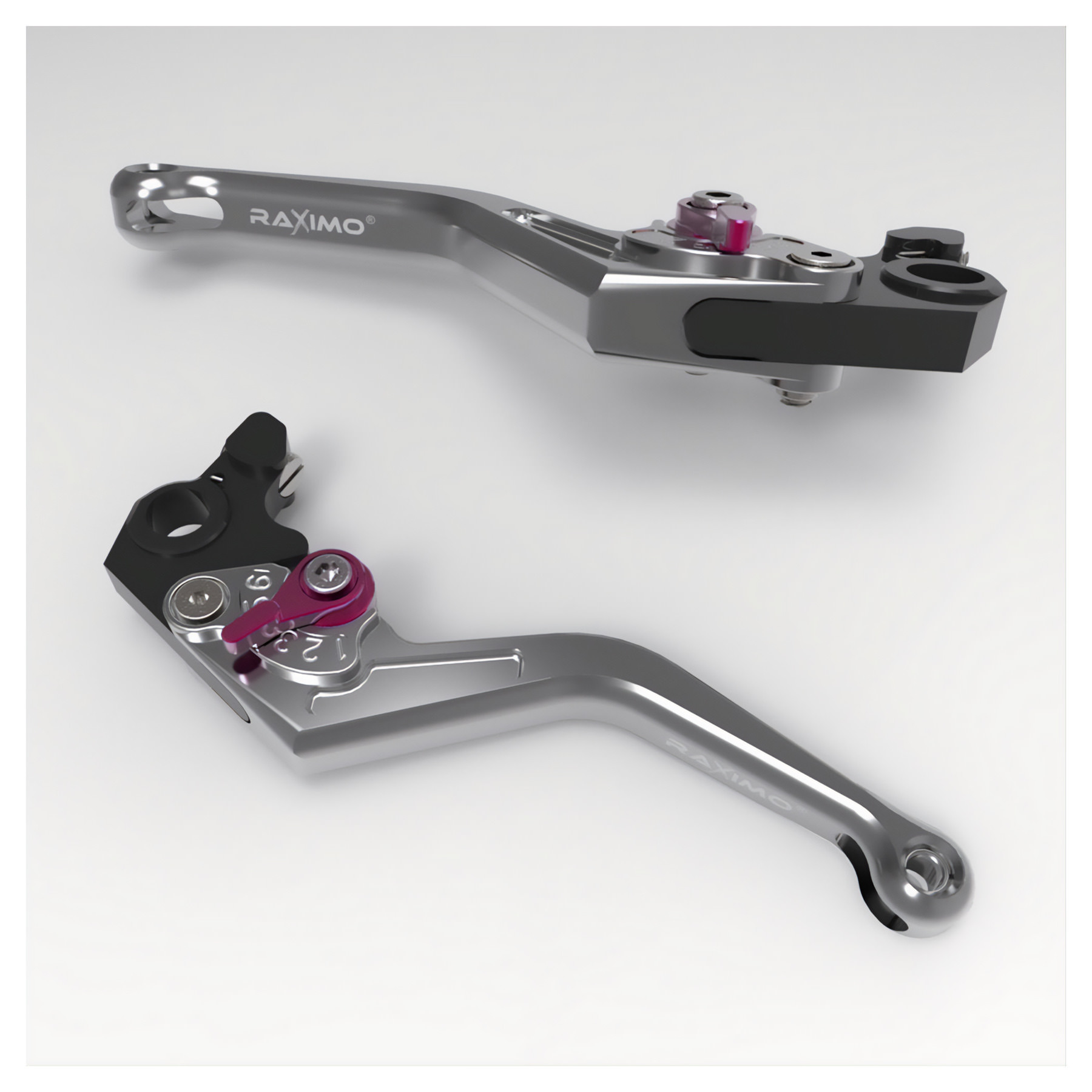 BRAKE/CLUTCH LEVER SET
BCS-ERGO CONFIGURABLE
Important notes
This is a custom-made product. The delivery time varies, depending on the configuration.
Order only with correctly filled out configuration sheet you can find this under the tab "DOCUMENTS".
You have placed the following items in the shopping basket:
BRAKE/CLUTCH LEVER SET
BCS-ERGO CONFIGURABLE
Discover the RAXIMO *BCS* brake and clutch lever sets for your motorcycle. Customise the colours of your brake and clutch levers. You can choose from 9 different colours for the lever arm and adjuster, giving you 81 possible colour combinations and your bike a truly unique look.
PLEASE NOTE: To place your order, please complete the order form/configuration sheet in full. This is available to download under the tab: Documents. You'll find instructions for ordering there. We need the precise colour configuration, as otherwise we will not be able to process your order.

IMPORTANT: Before you order, please check that your bike is listed in the type approval (ABE), as levers are only available for these models.
You can also find the direct link to the type approval under: Documents, and also on the order form/configuration sheet.

If you have any difficulties, our colleagues at your nearest Louis store would be only too pleased to help. Or you can get in touch with our Technology Center by e-mail at: Technikcenter@louis.eu

Highlights of the new generation RAXIMO *BCS* motorcycle brake and clutch levers:

High-strength aluminium, as used in aircraft construction
Machined from billet aluminium
6-way angle adjustment
Short version suitable for racing
The anodising of RAXIMO levers meets the highest quality standards
All screw connections comply with the DIN standard
These CNC levers are supplied with German type approval (ABE), so they do not need to be entered in the vehicle documents
The levers are assembled in Germany according to your chosen colour combinations and are dispatched to you within a few days.
In the box:
1 brake lever
1 clutch lever
1 type approval, incl. installation instructions